Nubeena, named for the Aboriginal word meaning 'crayfish', is a scenic village and destination hub for the Tasman Peninsula;
Nubeena is a commercial centre and houses most essential services that help keep the Tasman Peninsula running. More information can be found HERE.
The Tasman Municipal Council Chambers are located in Nubeena. There are two supermarkets, a fuel outlet, hardware store, bakery, a chemist, medical centre, an aged care facility, a community centre, schools, a hotel, bottle shops, a service club, several restaurants, a wide range of accommodation offerings and lots more. Nubeena is also home to the Tasman Nubeena Community Bank – in partnership with the Bendigo Bank.
Situated on the shores of Wedge Bay, Nubeena is an appealing base for the RV Nomads and holiday makers. Check out this site for more details : https://www.cmca.net.au/services/rv-friendly/rv-friendly-towns/2486-nubeena
A commercial fishing port and a busy recreational fishing base for locals, Nubeena is beloved by its many holiday-home owners (better known as 'shackies') who frequent the town (and the rest of the Tasman Peninsula) on most weekends and public holidays.
­
A local jetty to walk on or fish from, plus several beautiful beaches a short drive from the town; the most popular being the aptly named White Beach, a three kilometre long, safe, sandy beach just a few minutes away.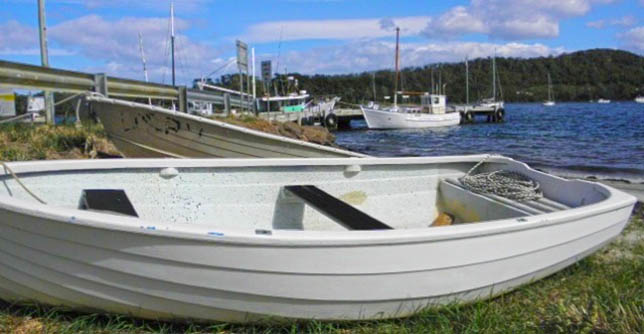 Keen bush walkers can use Nubeena as base to access the track to Cape Raoul, from which they can divert to the infamous Shipstern Bluff to check out the gigantic waves that attract daredevil surfers from around the world.
Nubeena is known. for its many accomodation options, bustling with holidaymakers in the summertime.
From Nubeena the road to Port Arthur is a winding 15 minute drive through farming country and tall forests. Keep an eye out for wildlife crossing the road.
Gin and whiskey connoisseurs can stop off at renowned William McHenry & Sons distillery for a drop of the finest on the way to Port Arthur.