CANOE, WILDLIFE, DRIVE, BOAT.

Eaglehawk Bay is best known as a sunlit and majestic backdrop for travellers heading south towards Port Arthur and beyond.

The bay lies to one side of Eaglehawk Neck's narrowest point where a 30 metre isthmus divides its calm waters from the wild Tasman ocean.

Seals, dolphins and rich birdlife regularly flock to the rich waters that lead to Norfolk Bay, some 5 kilometres to the West.
Flathead, one of Tasmania's best eating fish, is plentiful in the shallow waters and a popular boat ramp at Taranna is protected in most weather.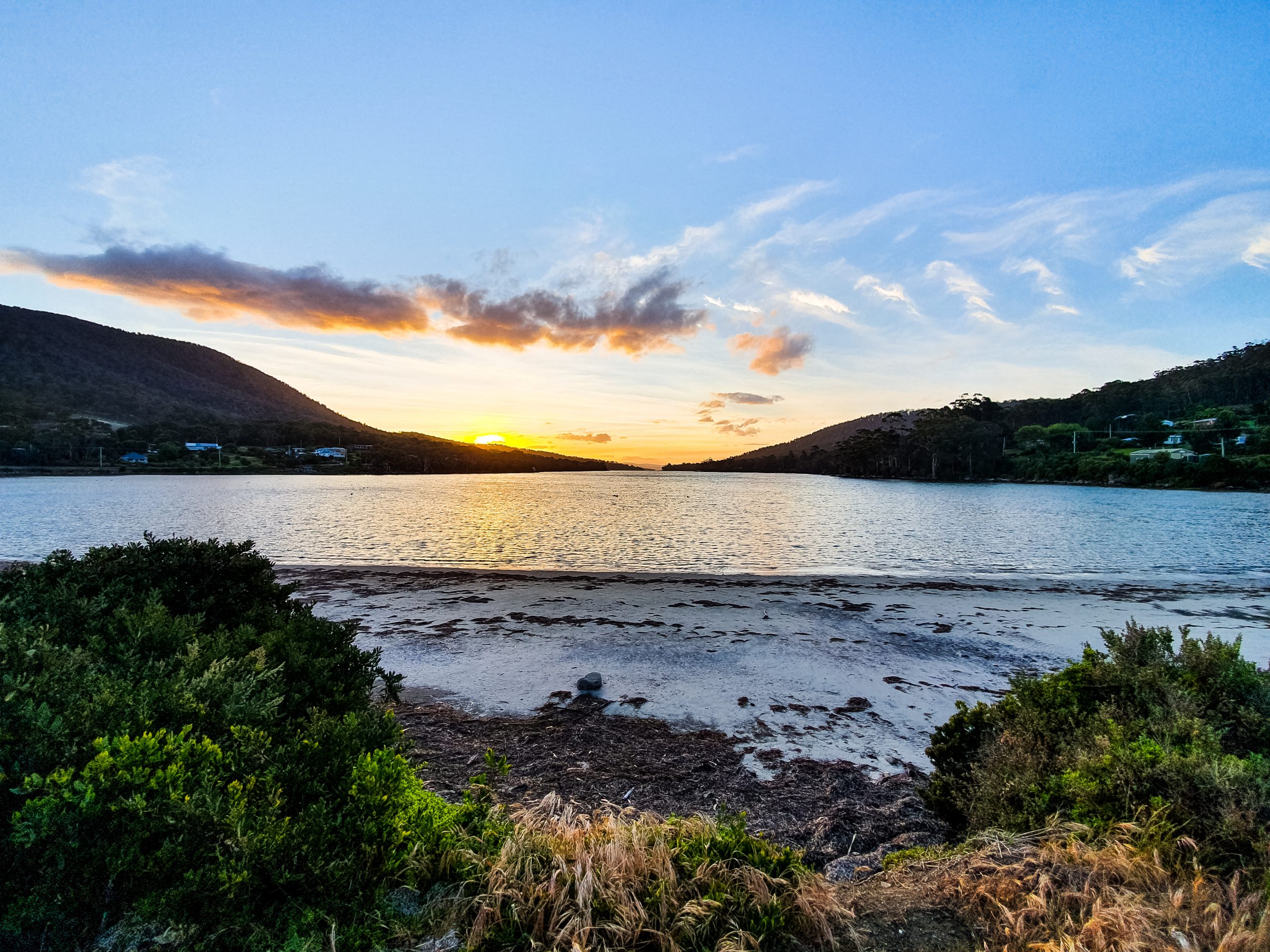 Its convict history has all but disappeared but this bay once had ferocious dogs stationed on its waters as part of the infamous 'Dog Line', deterring desperate convict escapees.