FISH, TOUR, CRUISE, TRADE, CATCH.

The Blowhole Jetty and Boat Ramps are set against the backdrop of a brilliant blue bay and they bustle with activity year round.
This area is a cherished hub of the Eaglehawk Neck coastal community and its local tourism, several small (mainly crayfish) fishing fleets calling it home.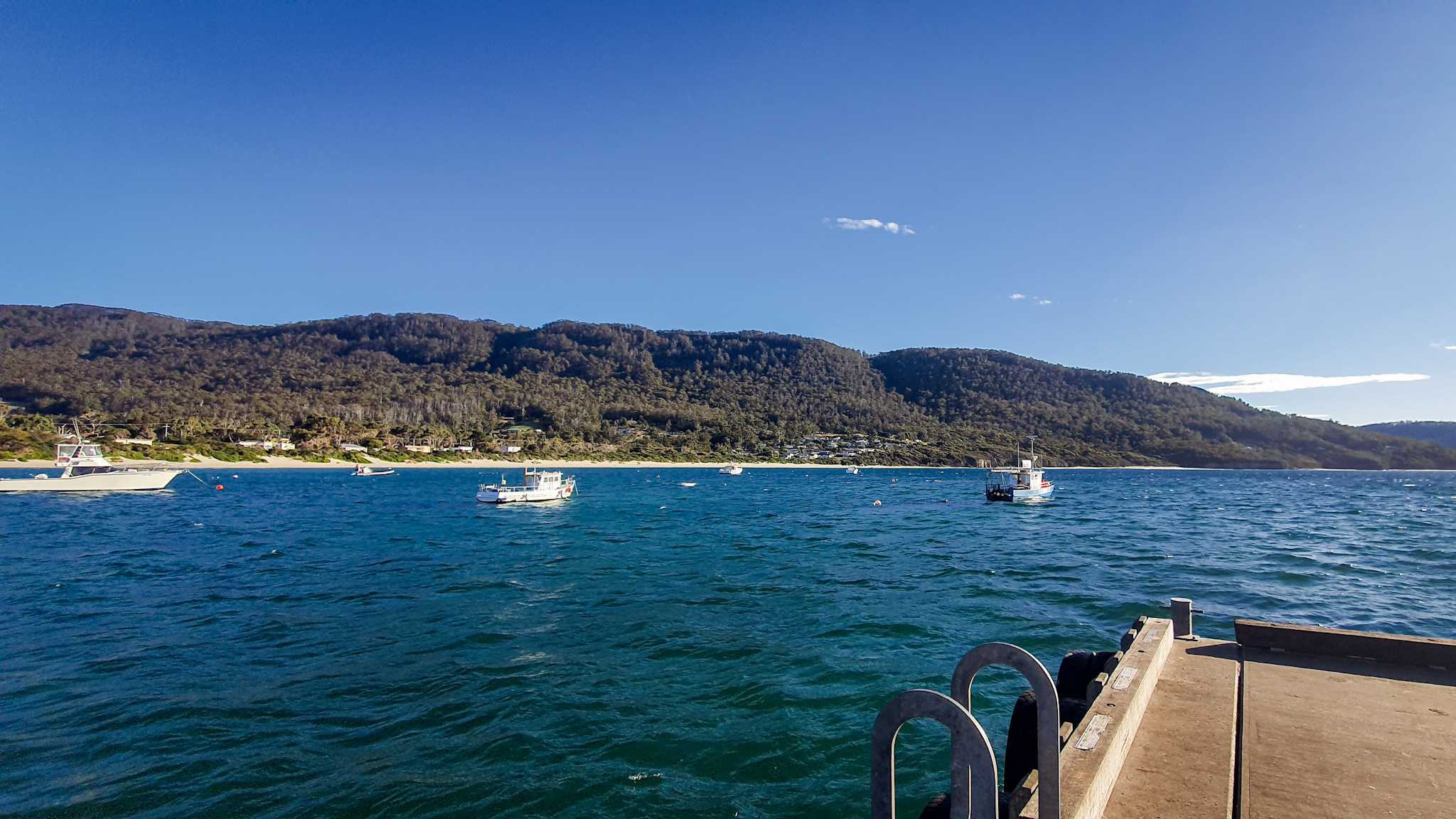 Hugely popular fishing charters and award winning scenic tours operate from this port.
Recreational boats and local anglers add to the hum of activity and the community comes alive in summer when the Tuna Fishing season opens.
The Tuna Club of Tasmania host competitions that draw crowds of old sea dogs, juniors and small fry from far and wide.
Be sure to check the weather and tide before heading out into the water. For more information go to: https://sportsfishtasmania.com.au/