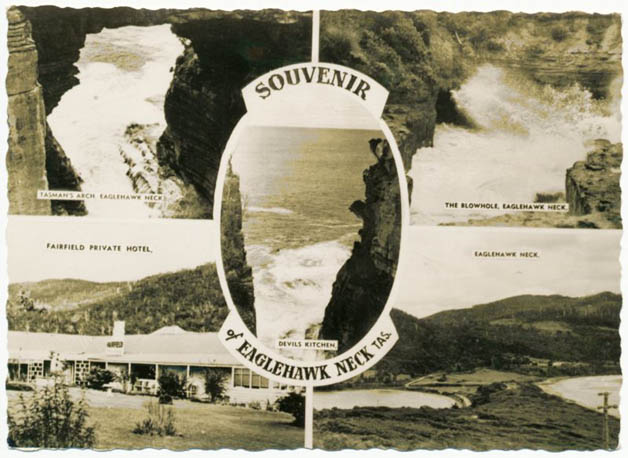 EAGLEHAWK NECK – so much to see!
The quiet coastal village of Eaglehawk Neck forms an iconic gateway to the Tasman Peninsula.
Just an hour from Hobart, it's easy to feel like you've been transported to paradise once you reach 'The 'Neck'.
Wide, open spaces, salty air, blue water, towering cliffs and entrenched history offer a unique kaleidoscope of things to see and enjoy.
Locals and regular visitors never tire of the area's rich, natural curiosities and peculiar relics. The landscape is ever changing with the elements but always tremendously beautiful..
EXPLORE, SURF, DIVE, CATCH. Clyde's Island and its small rocky outcrop lie north of Tesselated Pavement and the journey across to
Read more