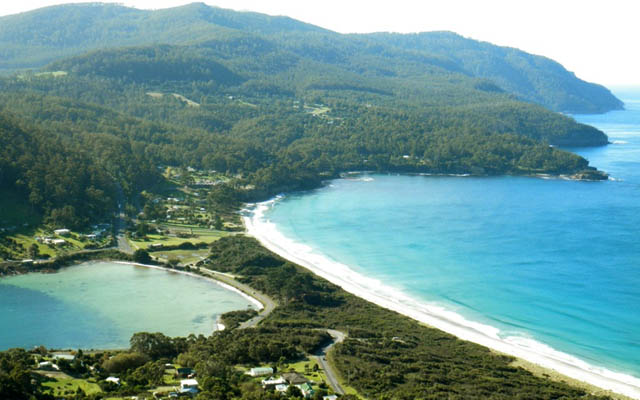 EAGLEHAWK NECK – so much to do!
This beautiful town stretches along a wild and enticing coastline and is the perfect place for visitors and locals to settle in.
Its unique geography, history and landscape offer so many sites to explore, beaches to surf or laze around.on.
The wildlife and rich ocean fishing entice crowds in the summertime but never so much that the deep tranquility of its space is lost.
Only an hour from Hobart, this wonderland is waiting with a bevy of ways to enjoy Eaglehawk Neck.

There's plenty to enjoy in Eaglehawk Neck


WATER
Fishing
Whale Watching
Surfing
Swimming
Kayaking
Coastal Cruising +  Sailing
ADVENTURE
Charter Fishing – game + tuna
Coastal Experience Adventures
Scuba Diving + Snorkelling
Cave Diving
Wildlife Diving with Seals
Hang Gliding
NATURE
Bird Watching
Bush + Coastal Hiking
Rock Climbing
Trail Running
Sandy Beach Walks
EAT
Catch from our local waters
Enjoy fresh cooked local seafood at Doolishus
Relax with award winning coffee + treats at Cubed
Dine at historic Lufra Hotel